Our Virtual Production/Mixed Reality Services:
Project Management
Do you have a vision and you're not sure what you need to make it happen? As your project manager, we will walk you through the pros and cons of different technologies. We will help you find a complete toolchain guaranteed to work. We have a large rolodex of qualified engineers and techs. We eliminate surprises on set and ensure you get the best possible results for your budget.
---
Design
Designing an Unreal Engine Project for broadcast and film is very different from designing for video games. For example, in broadcast and film, the artwork is heavily detailed close to the camera--down to the placement of pebbles and chips of paint--and much less detailed in areas the camera can't see. In video games, there is a lesser level of detail throughout. Work with our team of artists to get amazing life-like environments and a seamless production.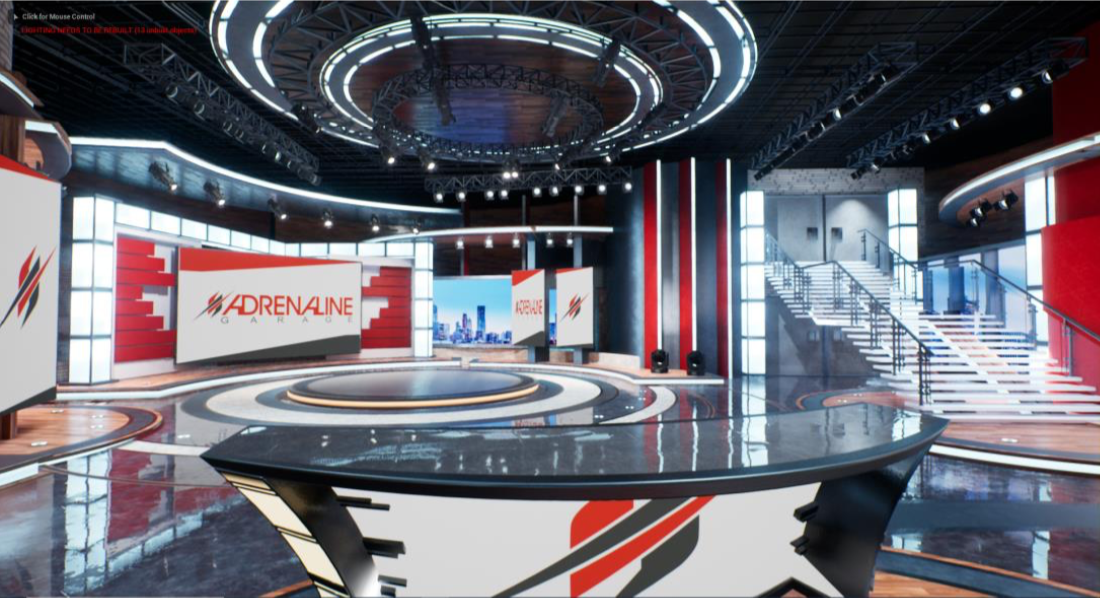 ---
Unreal Engineering
The power of working in Unreal Engine is that changes--big and small--can be done quickly and the results can be seen in real time. Your talent can be transported thousands of miles in the blink of an eye or an 200 year-old tree can be moved just a couple inches so the framing is just right. Our Unreal Engineers know make the virtual set do what you need on the day of the shoot.
---
Camera Tracking Calibration
The secret to believable Mixed Reality is mapping the real world camera to the virtual. A camera tracking operator calibrates the tracking equipment with the camera and ensures there are no mismatches between what the camera does and what happens in the virtual world.
---
Keying
Keying hardware and software has advanced tremendously in the recent past. Now it's possible to get more realistic looking live keys that retain shadows, transparencies, highlights and--with the help of Unreal Engine--even reflections. The result is that you can't detect what is real and what's virtual. Work with one of our skilled Key Operators to get highly realistic results.
---
Equipment Rental and Production Supplies
Virtual Production/Mixed Reality is a emerging field with new products and technologies launching every day. It's hard to even know the name of what you're looking for. Don't spend too much on one solution when another more cost effective product could do the job better. Give us a call and we can recommend a complete toolchain that is perfectly tailored to your specific needs.